Welcome to River Expeditions
Adventure Awaits in West Virginia's New River Gorge National Park
If there's one thing we know at River Expeditions, it's rafting – the New River Gorge National Park and the Gauley River National Recreation Area. These two unique rivers bring their own nuances offering adventures for beginners, intermediate/experienced and advanced paddlers. See for yourself why West Virginia is called "almost heaven" as you discover rugged natural beauty, rich history, dynamic culture and endless adventures.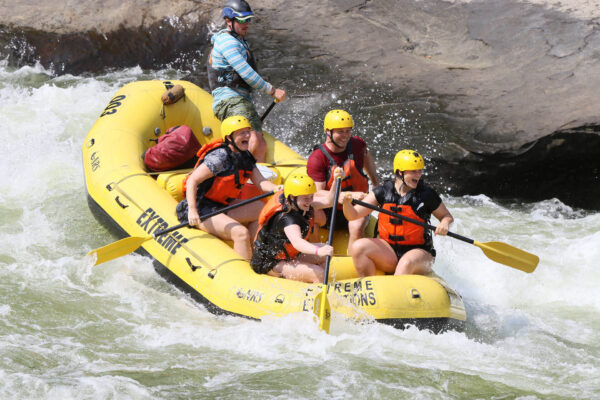 Rafting
Experience America's Best WhitewaterⓇ! With Half-Day, Full-Day & Multi-Day trips, River Expeditions has an exciting challenge for all abilities and skill levels!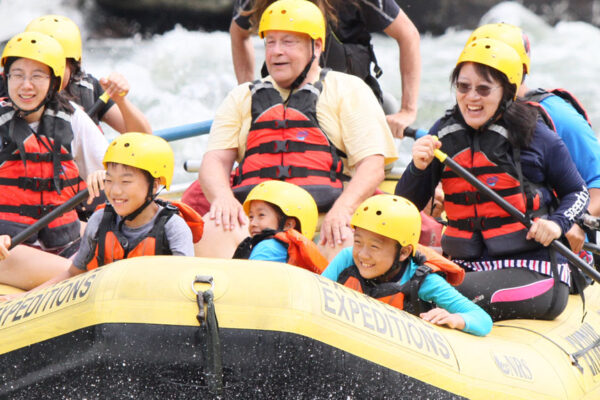 Scenic Float Trips
Discover the joy of rafting along this mellow and scenic section of the New River Gorge National Park & Preserve. The Upper New River Canyon is a fun-filled adventure perfect for families with young children and teens.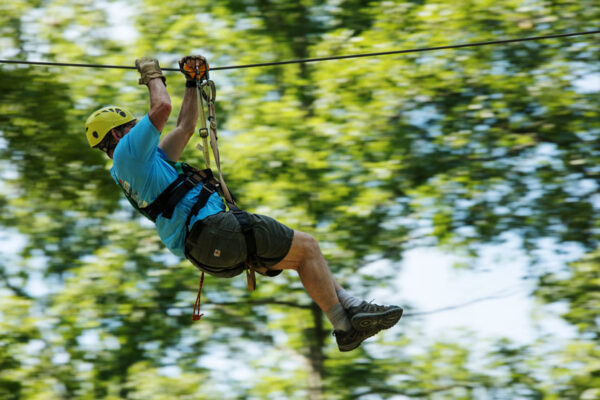 Ziplining
Step outside your comfort zone and elevate your point of view while experiencing River Expeditions' exclusive zipline course, The Ridges.

Stay With Us
Part of the adventure is where you choose to stay during your visit. River Expeditions offers a variety of onsite lodging options from luxury cabins to primitive tent camping and everything in between, blending value and comfort! To accommodate all our guests there are areas throughout the campground designated as quiet, festive and also alcohol-free. Overnight guests receive complimentary continental breakfast, Wi-Fi and Pool/Hot Tub access—never pay extra for our amenities! Plus the 4th consecutive night is free!
See Our Lodging Options
Upcoming Events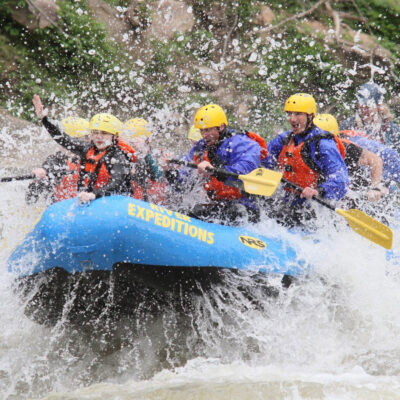 may 4, 2024
42nd Annual Ice Breaker Weekend
2024 Whitewater Rafting Season Opens! Enjoy the thrills and chills of high water on the New River and kick off the 2024 whitewater rafting season opener in style.
View Event Details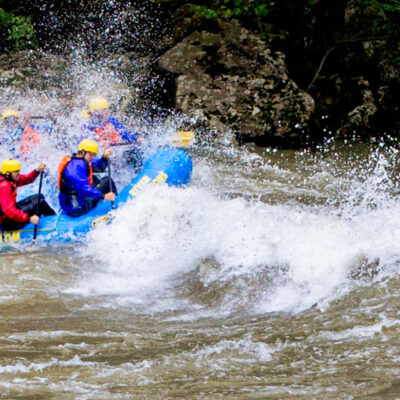 may 11, 2024
Spring Fling Weekends
Take a road trip to the New River Gorge and enjoy great spring whitewater rafting and good times with friends.
View Event Details