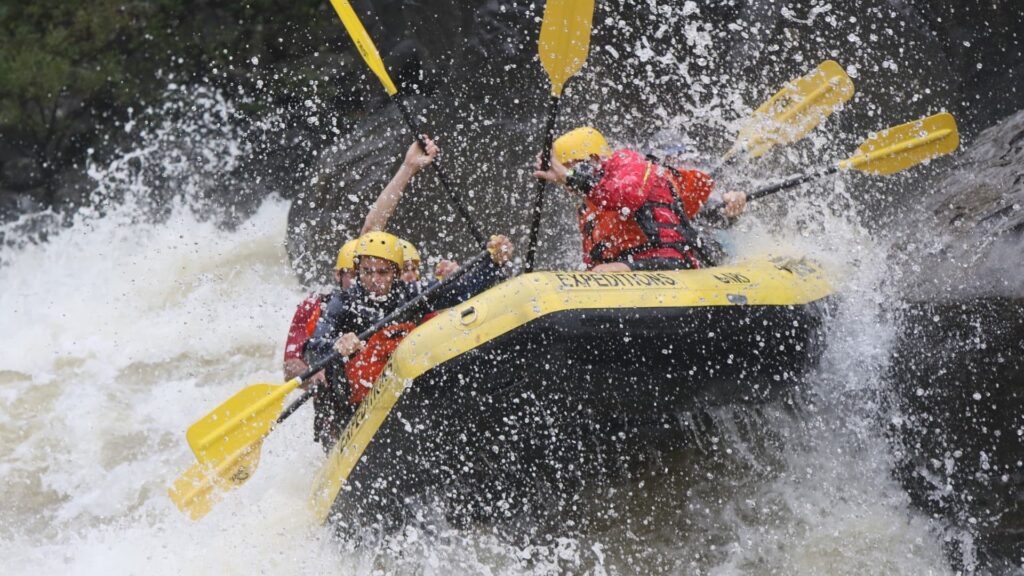 Your whitewater rafting adventure will be fun, exciting and memorable. With souvenir photos and/or video, you'll be able to remember the experience far longer and share it with others back home!
Digital photos and videos are taken on most rafting trips so you won't need to worry about bringing your camera or video equipment on the river. Photos are available for viewing at the Outfitters Store at the end of every trip. Photos are available for purchase on a flash drive starting at $55.00. You can even order photos online after the trip. Sorry but media cannot be emailed.
Videos are shown on the big screen at The Red Dog River Saloon & Grill following the trip and are available for purchase – please be respectful of the videographer and do not video the video… or we'll call you out!