There is something new to be explored every day. And with so many unique adventures in America's newest National Park: New River Gorge, it isn't hard to make each day here one to remember. Like you, we work hard and play harder. We understand that vacation time is valuable so choosing the right outfitter isn't something you should be confused about, it's something to be confident in. River Expeditions is the only family owned and operated adventure resort in West Virginia; offering a level of personal service and hospitality that only a family brings to their own business.
We've been rafting since 1972 and we know that well done is better than well said. We are humbled to live and work in such an amazing place and share our passion for adventure with each of our guests. With over 75 years of combined outfitting experience, we offer a level of personal service and distinction that only comes from a family owned and operated business. So when you're looking for an unforgettable adventure vacation, make sure you choose the right outfitter.
Family Owned & Operated
---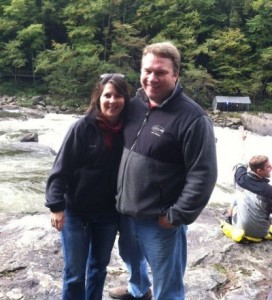 River Expeditions is the new home of Rivers Resort, Extreme Expeditions, USA Raft and Appalachian Wildwaters. Combining the best elements of each company, you'll find the atmosphere at River Expeditions relaxed, friendly and casual. It's the kind of place where you can truly enjoy yourself and your surroundings during your stay. Discover the true spirit of West Virginia through history, nature, culture and scenic beauty with River Expeditions as your host.
We offer all-inclusive adventure packages including West Virginia's newest zipline and, of course, incredible whitewater. Diverse lodging options, including cabins classed from rustic to luxury are available, in addition to dining options such as our restaurant and the new Red Dog River Saloon & Grill. Packages also include great amenities such as our outdoor pool (we never charge an additional "resort fee" for the use of our pool and hot tub), lodge, meeting space/conference room, and much more. You'll experience quality adventures, exceptional service, and unequaled value. And while everything is conveniently available on site at River Expeditions, we encourage you to explore the distinctive shops, eateries and attractions in nearby Fayetteville – voted on of "America's Coolest Small Towns." After all, the joy is in the journey.
River Expeditions makes a conscious effort to be a responsible steward of the environment where we live, work and play. We have upgraded our heating systems to use bio-mass fuels, we recycle, use energy efficient bulbs and conserve water by using low-flow fixtures. These renewable energy practices help keep costs low for our guests and ultimately support local sustainable energy initiatives.
-Rick & Heather Johnson
& The Staff of River Expeditions
Our Staff
---
The best part of any experience is the people you choose to share it with. When you choose River Expeditions to host your trip, you're allowing us an opportunity to showcase our hospitality and the best adventures the area has to offer.
River Expeditions is the area's only family owned and operated adventure outfitter, in business since 1972 – our experience is your guarantee. Our reservation staff is eager to assist in planning your visit. You get personal attention to every question and unlimited assistance from beginning to end along with unique travel insights – speak with a PERSON not a prompt.
Upon arrival, you'll be greeted by staff at the Welcome Center who can help acquaint you with our basecamp and amenities. On the river, your guide will seamlessly blend enthusiasm with expertise as they share their knowledge and love of the river.
River Expeditions' warm, welcoming charm is our hallmark. River Expeditions guides are engaging, patient, a little quirky, and genuinely committed to showing your family a fantastic time on the river. Whether you are a returning guest or planning to visit for the first time…choose River Expeditions to host your West Virginia white water rafting adventure vacation.