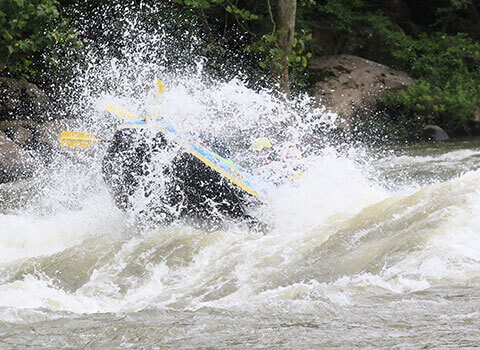 Articles
Categories:
Top Tips for First Timers
When you take your first whitewater rafting trip, you can be sure that your guides will make sure you know everything you need to in order to have an enjoyable and safe trip. Having said that, we have a few tips that every first time rafter can remember before they hit the water. Keep reading for… Read more »
Rafting = Unplugging
When was the last time that you really took a break from technology? We love (and coexist with) a variety of different devices at almost any waking moment, but sometimes having so many "inputs" can be overwhelming. Our solution to the problem should be practically a given – a little bit of time on the whitewater. 😎 This post is dedicated… Read more »
The Best Beer in the New River Gorge
With craft brewing taking the country by storm, it's no great surprise that the New River Gorge has become home to a number of microbreweries that create beer that is tasty, locally owned, and often made onsite in smaller batches (or at least crafted locally, and not at the same volume as some of the… Read more »
Top 10 Reasons to Take the Kids Whitewater Rafting
With summer just around the corner, it's time to start planning your next family getaway. We might be biased, but we can't help but think whitewater rafting combines everything you need for the perfect weekend (or weeklong!) vacation. Add in all the fun extra things you can do in the New River Gorge and you can… Read more »
Memorial Day Specials in the New River Gorge
River Expeditions invites guests to join them in celebrating Memorial Day weekend on the New River Gorge. This weekend getaway includes a day of whitewater rafting, 3 nights of camping, BBQ and much more! Memorial Day weekend means a lot of things to a lot of people. Of course, one of the most important is to… Read more »
The Best Hiking in the New River Gorge
We can (almost) all agree that the New River Gorge is the spot for rafting, but did you know the amount of amazing activities off the water can give rafting a run for its money? (okay, we might be joking about that a little bit but…) When we're not on the whitewater, chances are we're… Read more »
Whitewater Rafting Words
Any time you begin a new sport or hobby, you're almost guaranteed to run into new words and terminology that you had not previously been exposed to. Although your guide will be sure to go over all the essential words and phrases you'll need to know, it always helps to have a little extra information… Read more »
How Do I Get to the New River Gorge?
On the bridge of course! 😉 No, but all kidding aside, the New River Gorge is within easy traveling distance of many locations throughout the eastern United States. This means that no matter where you are, you can get a taste of all the excitement that the New River Gorge has to offer. Driving is… Read more »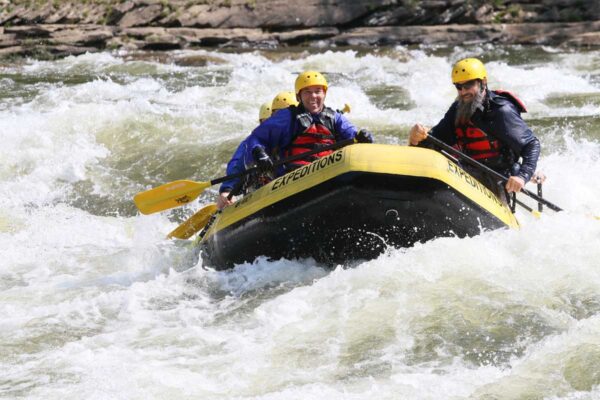 10 of our Favorite Whitewater Rafting Blogs
We've compiled a list of 10 of our favorite whitewater rafting blogs, and why it is that you should add them to your reading list.