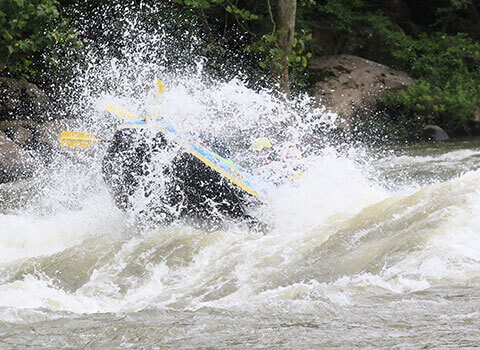 Articles
Categories:
Winter Whitewater Readings
Winter has a arrived and brought a burst of cold weather and precipitation across much of the country. This means that many whitewater rafters are going to either travel south to warmer waters or stick it out in the frozen north. Most of us have obligations that prevent seasonal trips surrounding the rafting calendar, so… Read more »
Hiking Etiquette
With rafting season coming to an end, many rafters find themselves looking for other ways to enjoy the outdoors until the spring season begins. One way to experience nature without getting (too) wet is by hiking. West Virginia is home to a number of beautiful trails nestled in the Appalachian mountains in the state park… Read more »
WV Bucket List
With 2014 coming to a close, we begin to look forward (already!) to 2015 and all the fun things to come. West Virginia is home to a variety of different activities – many of which can be found on bucket lists around the country. No matter what your idea of a good time is, WV… Read more »
Rafting Terminology
In whitewater rafting, practice and experience play a huge part in developing the skills required to become a more adept rafter. However, with the winter cold setting in, it is important that both new and experienced rafters keep their head in the rafting game, even when they can't get onto the water. An important part… Read more »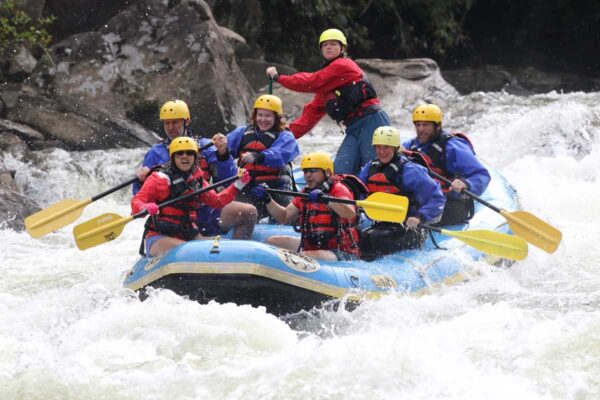 About Fall Gauley Release Days
Whitewater during release days on the Gauley is intense. So it is important that only experienced rafters take on the challenge of the Fall Gauley.
Water Sports in West Virginia
The New River Gorge is home to a number of different water sports besides our (slightly biased) favorite of white water rafting. We suggest that all whitewater enthusiasts experience the water in as many different ways as possible, and these different options range from relaxing fishing trips to high excitement kayak adventures! Want to learn… Read more »
Animals of the New River Gorge
The New River Gorge is a part of the National Park System and is home to a huge variety of different animals that call it home. When you are rafting, hiking, mountain biking, kayaking, ATVing or any other activity in the Gorge, you will definitely see a few of the residents of the New River… Read more »
Horseback Riding in West Virginia!
West Virginia is home to many different activities that bring people away from their computers and out into nature. Obviously, we are a little biased towards whitewater rafting down the New River Gorge as a method to explore the area, but there are plenty of other ways to see different sides of the gorge. So,… Read more »
Classes of Rafting
When looking at different rafting trips and rivers, you may have noticed that whitewater rafting is classified into several different "grades" or classes of difficult. These different grades are based on a number of factors and can help rafters to determine whether or not they will be comfortable at a certain level. Most of the… Read more »